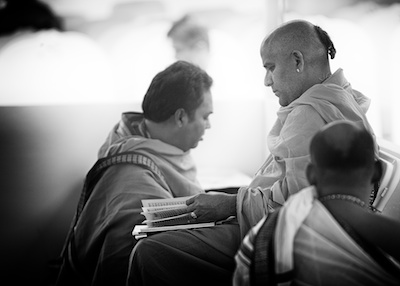 There are different types of mantras.
~
Mantras referred to as 'Vedic Mantras' can be fine to listen to but they should only be chanted by priests.
~
I know that a number of you have been given Vedic mantras (which is fine) but I have come to learn that a number of you are chanting them.  If you even suspect that you are in that category, please submit your mantras to be reviewed.
~
If Pandit Prasad gave you a mantra and you are using it as directed by him, there is no need for review unless you are unsure of how to use or pronounce it.  Ram or TM meditation mantras also do not need to be reviewed.
~
ANY OTHER MANTRA should be reviewed regardless of who gave it to you or whether or not I have 'charged' it for you.  Just because I have charged it, does not necessarily mean you are using it properly.  The Maha Mitrunjaya Mantra is one example of a Vedic Mantra.
~
We will be offering this service until July 15 after which time all submissions will be reviewed.  PLEASE take advantage of this opportunity.
© Michael Mamas. All rights reserved.