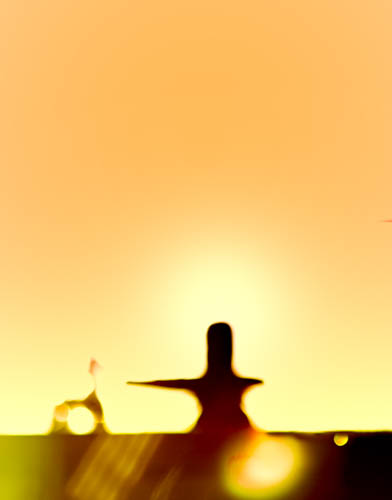 Everyone views the Absolute from a different angle. That is why even the enlightened disagree, not to mention the unenlightened.
Truth is a diamond with many facets defined by edges and boundaries.
View the facet of your choice clearly… or through a looking glass, a fog, a haze, an echo, slightly, dimly..
Each facet, complete with edges and boundaries, is a viewpoint upon Truth.
Yet where Truth dwells, within the diamond, there are no edges, no boundaries.
Is that so difficult to comprehend?
Apparently so.
Humanity, through the ages has sought a facet that would define the diamond, would define Truth.
It does not exist.
Every culture.
Every generation.
Every paradigm.
They all attempt to define the undefinable… and decide they finally found the answer.
All the while, the wheel of life goes 'round and 'round in search of that one facet that defines what lies beyond all facets.
Here and there, along the way, one soul or another finally gets off the wheel, sees beyond the wheel.
Then by all of humanity, they are mocked. Yet they forge on calling out, "Please, listen! There is no need for all the suffering and foolishness. Just look beyond the horizon."
Yet throughout the ages…. Christ, Buddha, Krishna, on and on they call out…
Yet few listen. And even fewer can hear.
© Michael Mamas. All rights reserved.