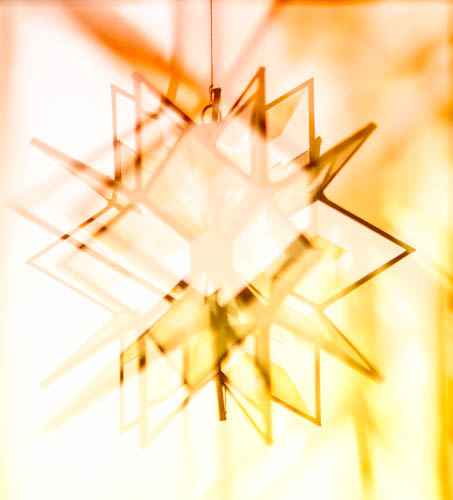 There are shapes that are inherent to the structure of the Veda (i.e., the structure of the unified field, the foundation of existence). Those shapes are inherent in nature. They are no more arbitrary than all the other laws of physics. They are as mathematically precise as the musical scales, but they are as heartfelt and free-flowing as music itself. Those shapes can be seen welling up through nature in many ways. The shapes emerging from the Golden Triangle are one example: the five petals of a flower, five branches emerging from a snowflake, etc. Also, the sagittal cross-section of the human brain in the shape of a leaf. Those forms and images are not arbitrary. They are woven into the fabric of creation just as addition, subtraction, multiplication and division are woven into arithmetic.
Each of those forms (structures, laws of nature) has a particular name unique to it. For example, Shiva, Ganesh, Parvathi. Like the branches of a snowflake, each main branch has many offshoots: the thousand names of Shiva or Ganesh, etc.
Viewing those forms as images on the physical level of life awakens the deeper levels of your being to what lies within as your essence. Similarly, each form has sounds that correspond to that form. Listening to those sounds (mantras, etc.) also awakens you to your essence.
It is all very beautiful.
© Michael Mamas. All rights reserved.