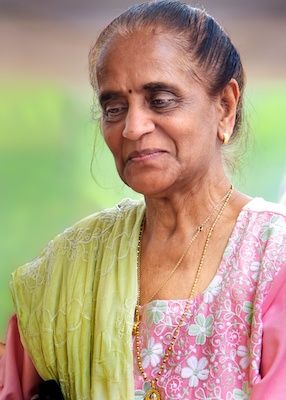 I believe it was Kahlil Gibran that compared a healthy relationship to two strings on a lute. Each vibrates independently to their own tuning, yet they harmonize with one another.
A healthy family is like the strings on a lute… everyone is fully supportive of one another. Yet each lives his own life. Family members do their best to guide each other along a healthy path, yet they do not smother each other.
I do not know how it was accomplished. It is an exquisite blend of unique and often strong personalities that magically crystallized into a wonderful family. I would like to honor Jasumatiben Kantibhai Patel for her very special place in that formula. She passed quite appropriately on Mahashivaratri… at the same time aarthi was being performed at the Sri Somesvara temple here at Mount Soma. She will be greatly missed. She is in a Divine place now, with the Gods.
© Michael Mamas. All rights reserved.