The mind is a product of conditioning. As Maharishi Patanjali said, karma plus prana equals mind. How one's mind is programmed to function is the product of one's karma. Freedom from programming can be called the state of 'no mind.' The awareness then operates from a level free of conditioning. Though one in that state may not appear to be so different from others, in actuality they are profoundly different. In aspiring to that state, some strive to modify how they appear on the surface to prove they are making progress, but that is incorrect thinking.
When the mind is free, one could say it ceases to exist. Or one could say that their mind has been freed from karma and now is a 'cosmic mind.' Provided the underlying principle is understood, the rest is a matter of semantics or definition of the term 'mind.' However you define it, the reality is that one now can see beyond the limitations of programming or indoctrination.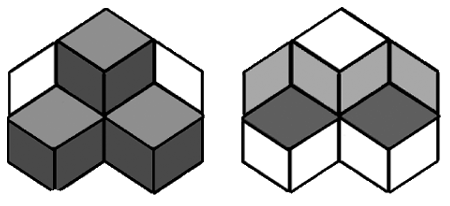 This simple two-boxes-or-three diagram illustrates how the same thing can be seen in different ways. Is the structure a diagram of two boxes or three? It can be viewed either way, as the highlighting illustrates. Similarly, the structure of our world can be viewed not just in two different, but in an unlimited number of ways. Through conditioning however, we are programmed to see things according to the paradigm of our identities. This limits one's awareness, and limits the possibilities available to life.
Freedom is an internal state of awareness. When the mind is limited, we are not free. We then feel constrained and may strive to break loose by escaping or changing our worldly circumstances. We look for freedom where it does not exist. The constraint of mind then follows us wherever we go until the time comes when the mind is freed from within.
When the mind is free, life is a field of infinite possibilities. That is why it is called spiritual liberation… emancipation. It is an internal state of being, not an external set of circumstances. Some call it enlightenment. It is the state of true freedom.
© Michael Mamas. All rights reserved.