Recently, I received the following picture and message from a dear friend of some 35 years I have known since my ashram days:
I was on the Kailash Yatra from September 1st through the 23rd. It was super, awesome, terrific!
Below is my favorite photo of Kailash from this trip. It was taken the morning of September 14th, from the North-East side before summiting Dolama Pass. When the sun hit Mount Kailash everything turned golden, it was a great darshan!
Please feel free to share widely, as it is a nice Darshan photo! It would just be nice to share the darshan, is my feeling. I have other photos that I can send you if you would like to see. We had excellent weather and I saw Kailash from lots of angles that previously were hidden by clouds and fog on the other trips.
OK, all the best… Hope everything is well for you, wherever you might be!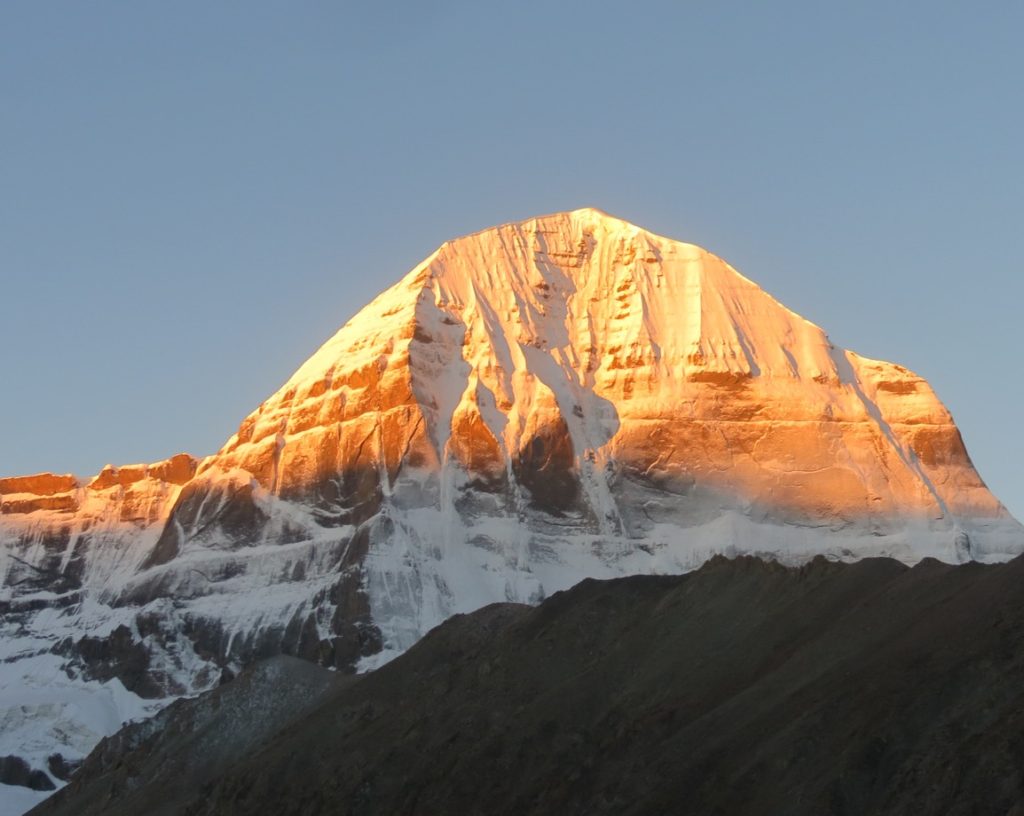 © Michael Mamas. All rights reserved.