Everyone here at Mount Soma is very excited.  The five-day installation event starts Thursday.
The other day we all gathered as a huge crane moved Hanuman from the Visitor Center yard up by his location in Hanuman Park.  The crane will return to put Him in place during the event.
Shiva Kumar (vastu expert) arrived from India some time ago to prepare everything.  t is great to have him at Mount Soma again.  It is also a great joy to have everyone pouring in to attend.
The Hanuman murti (statue) is very impressive.  The crane operator said he has been doing his profession for 30 years and this is the coolest thing he has ever done!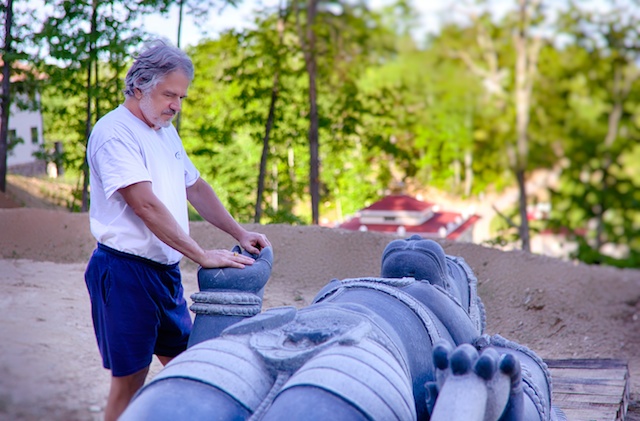 © Michael Mamas. All rights reserved.