We are all getting very excited about the upcoming Hanuman Installation, May 29 – June 2.
Everything indicates that it will even be a much larger event than the Temple Inauguration. The energy and evolutionary power will be enormous. People are flying in from India to witness it as well as those from all over the US.
You do not want to miss it!  I hope to see you there!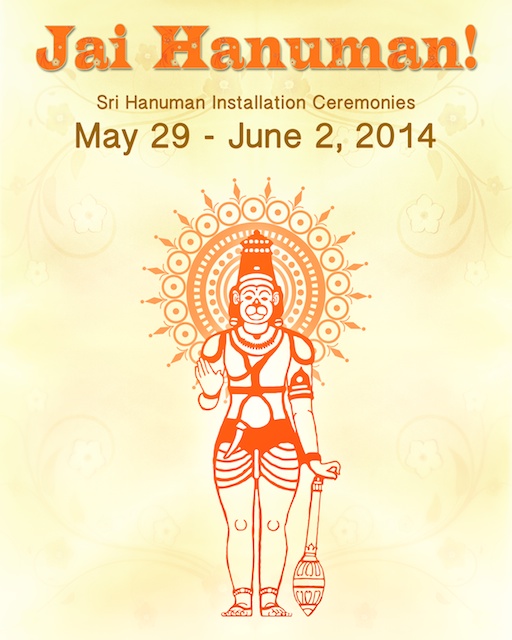 © Michael Mamas. All rights reserved.