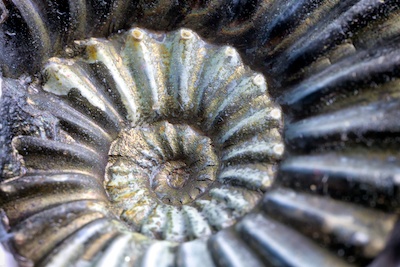 I was asked questions along the lines of:
Q:  I heard someone at Mount Soma say that this is a Vedic center and has nothing to do with Hinduism, and the two have no connection.  I feel that is false.  Would you explain this? 
To which I respond:
A:  I essentially agree with you.  It boils down to definition.  The Veda is Nature.  All religions relate to Nature with varying degrees of clarity.  I like to say that when the Master speaks, it immediately ceases to be what the Master said and becomes what the listener heard, and therein lies the birth of religion… echoes of Truth perceived to be Truth.  Adi Shankara said the knowledge must be purified generation after generation.
Knowledge, real KNOWLEDGE is not contained in books.  It is contained in the awareness of the Enlightened… the Seers.  Religions… all religions… are only echoes of Truth.  When the subtlety is lost, a great deal is lost… like a musical instrument out of tune.  It is the task of every generation to retune the instrument.  The closer you are to Truth, the more powerful you become.  The more powerful you are, the greater the damage that can be done.  If you are going to run off the road, better to do it in a child's wagon than in a Porsche.   See?  It is gratifying that even the Hindu community is rising up in response to my words in agreement that the superstition and distortions of Truth must be purified out.
Personally, I would not say that Mount Soma has nothing to do with Hinduism or any other religion for that matter.  It has everything to do with the essence of every religion.  The similarities with Hinduism are obvious and need not even be stated because they are so obvious.  However, as with many things, the subtle difference makes all the difference.  So, it is extremely  important to be very attentive to the subtle difference and not allow things to get blurred.  As I say, a cell phone must be built exactly right to work.  Rearrange one diode or transistor and it does not work properly.  When principles of Vedic technology are discarded as old fashioned or unnecessary, it can compromise everything.
Q:  To the best of my understanding, Vedic is based on Vedas alone and it later evolved into what is now called Hinduism, which is what's known as the "Upanishads." Mahabharata (Bhagavad Gita which is part of the Mahabharata) is not part of the 4 Vedas, as it came much later.  Please talk about this, if you would. 
A:  The Veda is eternal, regardless of when a particular aspect of it was cognized.  The structure of the Veda is a profoundly beautiful topic.  I intend someday to offer a course on that… what the Ramayana, Mahabharata, Upanishads, Mantras, Brahmanas, Upangas, Itihasas, Puranas, etc. are.  But right now, I am primarily focused on conveying the basics to the world.
© Michael Mamas. All rights reserved.