It seems that everybody here at Mount Soma was talking about how beautiful the close conjunction of Jupiter and Moon in Virgo was this morning. Jupiter transit in Virgo is a very powerful influence on both my personal as well as Mount Soma's charts. Jyotish says it will bring tremendous and long-lasting, positive influences beginning in February 2017 after Saturn leaves Scorpio.
This lovely pic of the Jupiter-Moon conjunction was taken this morning.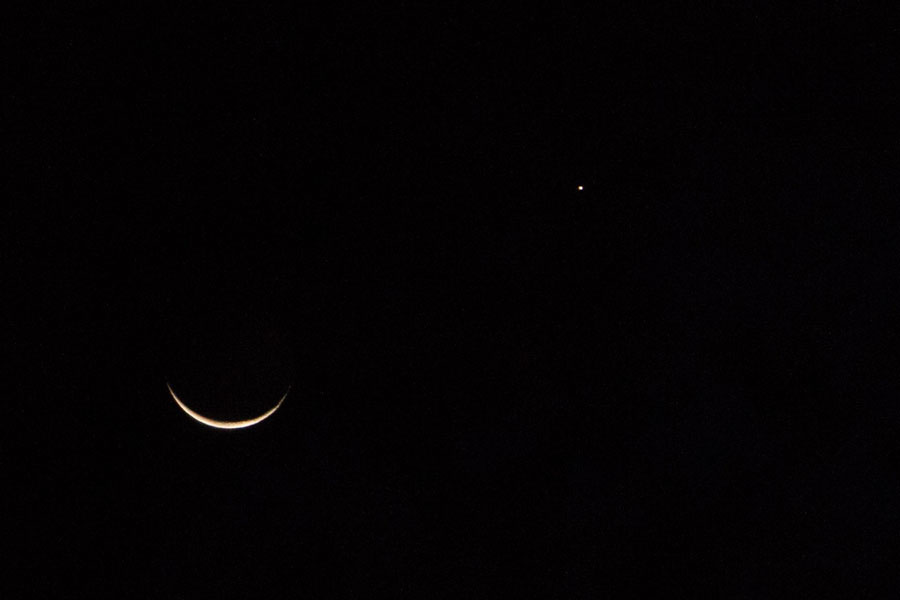 © Michael Mamas. All rights reserved.