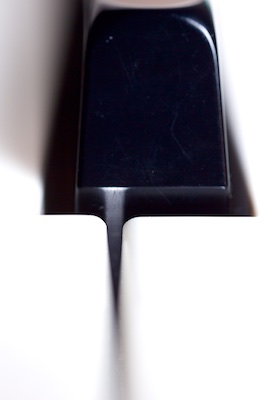 As I read through Vedic Scripture, I see every sentence as elusive, so easily slipping through the fingers of the reader.
Better to understand one line, than to memorize many. Yet understanding is not a set of concrete thoughts or perspectives…  it is a place… of unending humble reflections within… without edges, without handles, ungraspable, yet full.
Consider the following:
Never be idle in your studies."  – Taittireeya Upanishad 1.11
What does 'studies' mean here?  Isn't every moment an ardent study for the wise, regardless of what they are doing?  'Laughter, play, frivolity, or earnest academics… it doesn't matter.
Isn't no moment a study for the unwise, regardless of what they are doing?
Yet to not be idle does not mandate effort.  It is the path of joy.  Everything is profound, beautiful, and fascinating for the wise.  The greatest emotion is fascination.  Fascination is the root of all positivity in life.  It makes the world spin around.
"Willed by whom does the directed mind go towards its object?" – Kena Upanishad
The only possibilities here are dharma, karma, or some combination of the two.
Action established in Being or action determined by karma.
Indeed, Dharma, in its truest sense is freedom.  Yet some think of Dharma as bondage.
The 'whom' that directs the mind is the Self, if Dharmic.
The 'whom' that directs the mind is the Lord of Karma, if not Dharmic.
Dharma is the freedom of living ones true nature. Karma is that which shrouds ones nature. The confused often blur the two.
The number of such knots people tie themselves in is without limit.
Here is another example.  If asked the question to what degree you are free, the wise person knows that question cannot be answered and thereby is free.  Upon hearing the response of the wise, the unwise may choose not to answer the question and thereby considers himself free.
The beauty of knowledge ultimately lies in its elusive nature.
© Michael Mamas. All rights reserved.