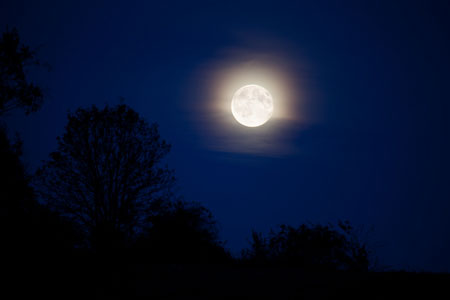 Certainly, the routine we follow during an eclipse defies our western thinking (programming, conditioning, paradigm identity). In fact, there are a number of things in the Vedic tradition that do not immediately make sense to the western mind. Similarly, advanced math does not make much sense to a student just learning basic arithmetic. However, the more such a student studies, the more that student comes to realize the teacher knows more than they do. Therefore, they continue to study and know that there is a deeper knowledge to higher math.
Similarly, once we study Vedic knowledge for a while, we come to have that same sort of appreciation for Vedic science. As a result, though at first glance the guidelines of what to do during an eclipse may feel odd, we try it anyway. Last night during the eclipse, we at Mount Soma stayed indoors, pulled the window shades closed, and did not eat or drink during the eclipse. I believe I can speak for the group that the feeling of the day and particularly the experience during the eclipse validated the truth of the practice. It felt profound, powerful, appropriate, and in harmony with the mechanics of the day, the environment, and the cosmos.
The ancient Rishis cognized Vedic Knowledge. To understand and appreciate cognition is a huge step in one's understanding of life and existence. Yet to understand it is not just an intellectual process. It is experiential. Knowledge is far more than a set of facts. It is something we find within ourselves, within the depths of our own consciousness. It is not blind faith. It is inner awareness. One's level of knowledge is the direct result of one's level of consciousness. As it is said, knowledge is structured in consciousness.
© Michael Mamas. All rights reserved.