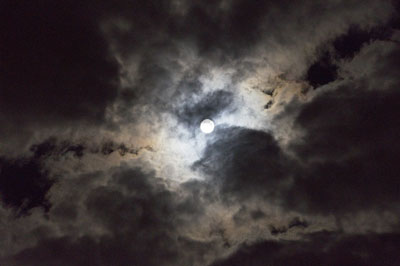 The will be a lunar eclipse Friday, February 10, 2017.
In Asheville, North Carolina:
(If you don't live in the Asheville area, in the Search Box, type in your city name)
5:34 pm Penumbral Eclipse begins
6:03 pm Moonrise
7:43 pm Maximum Eclipse
9:53 pm Penumbral Eclipse ends
It begins at 5:34 pm EST, so according to Vedic tradition we should be inside starting around 5 pm, and stay inside until the eclipse finishes. Also, we should not look outside during an eclipse.
Panditji mentioned:
The temple will close at 12 noon this day and reopen the next day.
Everyone should have an empty stomach when the eclipse begins and no one should consume food or beverage during the eclipse. He suggested people eat lunch and then eat dinner after the eclipse ends at 10 pm.
The following day, Saturday, a white flower should be offered to the Moon and 9 Pradakshinas around the Navagrahas while chanting silently the following Mantra: Shri Chandraya Namaha.
© Michael Mamas. All rights reserved.