Tomorrow is Sri Somesvara Temple's annual celebration of Mahashivarathri.
We will broadcast tomorrow's events live on Ustream. Note that the times on the schedule are Eastern Standard Time and nothing will be on this Ustream channel except at these times.
Mahashivarathri Rudrabhishekam            9:30 AM – 3:00 PM
Shiva Parvathi Kalyan            6:00 PM – 8:00 PM
Rudrabhishekam/Annabhishekam            11:00 PM – 2:00 AM
View Mahashivaratri live at Sri Somesvara!
We hope you take advantage of this opportunity to be a part of this sacred occasion at Mount Soma.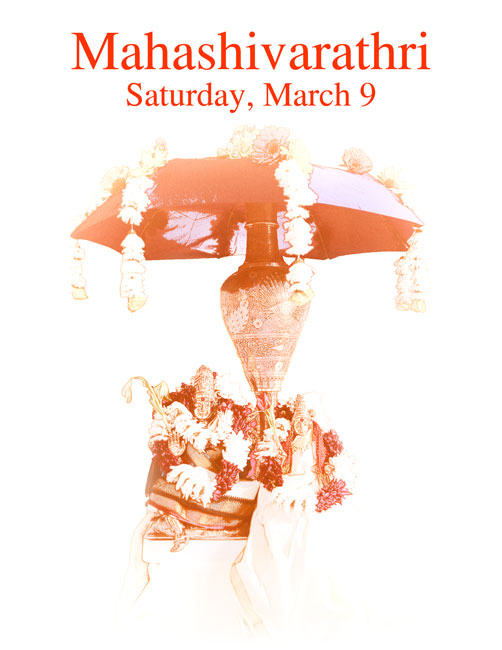 © Michael Mamas. All rights reserved.