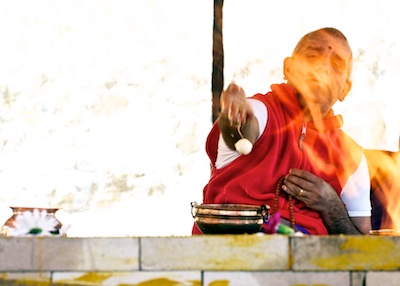 Many are aware that Mars has lately been retrograde with a fiery influence.
Though it goes direct today, it will still be moving slowly so jyotishis caution that the influence will continue until the end of May. Some say it is a good time to avoid serious conversations.  Tempers may flare.
While we are on the subject of jyotish, I would like to remind everyone that readings are a forecast of upcoming influences, but do not dictate who you are or how you must live your life.
© Michael Mamas. All rights reserved.