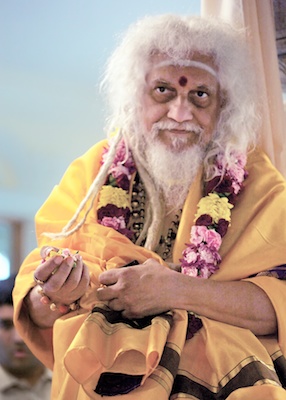 Two saints from India recently visited Mount Soma within 12 hours of one and other. We enjoyed them both very much a look forward to their return.
~
The first saint spoke to our group on Wednesday.  He was delightful. Sitting on stage with him, I enjoyed watched the smiles on everyone's faces as he spoke, sang, and chanted.
~
A number of people have asked me to evaluate the level of consciousness of these saints.  I do not feel it would be right for me to do so.  I certainly do not want to set up such a thing as a precedent.  Suffice it to say that I loved them both and look forward to their next visits.  Their visits were a real joy and their presence here has enriched our lives.
~
With such visits and other activities, Mount Soma is getting to be more and more fulfilling (and fun!) by the day.  More and more fascinating things are occurring on a regular basis.
~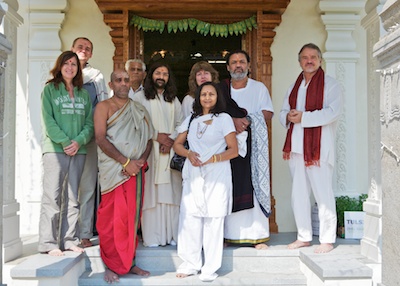 ~
~
~
~
It is difficult to announce these things in advance because they happen so spontaneously and often are set up at the last minute.  It is also not always clear who is coming or exactly what will occur.  At any rate, it is most fulfilling to see all of this unfold.
~
As one visitor commented recently: "The temple is beautiful.  The ceremonies are fantastic.  The environment is lovely, but I come here mostly for the incredible energy that I feel here."
© Michael Mamas. All rights reserved.