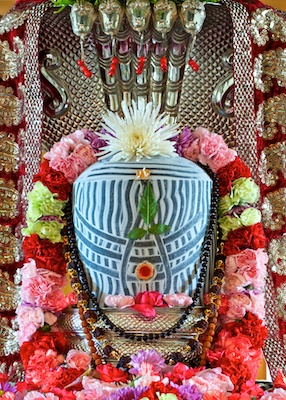 I routinely visit Sri Somesvara temple in the early morning. This morning, Lord Shiva appeared in full lotus on the linga as per the picture shown here.  I remember the time when, as a youngster, I would have thought this was mere coincidence.
The forms of God are not arbitrary.  They are mathematically precise. Vedic knowledge includes the heart and the mind… the art and the science… the music and the mathematics.  Please convey this to your children, in words that they will understand.
I am available to help with this.  Hopefully, we will offer a course this summer for parents and children to convey the profound depth of Vedic knowledge in terms that modern mentality can comprehend.
© Michael Mamas. All rights reserved.