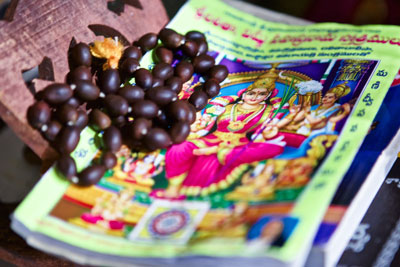 Consider the following two verses from the Vedas:
To the enlightened Brahmin all the Vedas are of no more use than is a small well in a place flooded with water on every side.
Bhagavad Gita Chapter 2 Verse 46
Richo akshare parame vyoman yasmin deva adhi vishve nisheduh,
Yastanna veda kim richa karishyatiya it tad vidus ta ime samasate.
Rig Veda, 1.164.39
This essentially means that the knowledge of life (Vedic Knowledge) is rooted in awareness of the Transcendental level of life. It then points out that without awareness of that level, the meaning of Vedic literature slips through one's fingers. It asks the question, "If a person is not established in the Transcendental level of life, what use are the verses of the Veda to him?"
In the first verse, Lord Krishna points out that the Veda is not so useful to a person who is already awake to the depth of their being. In the second verse, it is pointed out that if a person isn't awake to that deepest level of their being, they cannot understand the Veda.
It is commonly thought that a knower of Veda is someone who has memorized the verses. Are they really a knower of Veda if their being has not awoken to that level?
© Michael Mamas. All rights reserved.