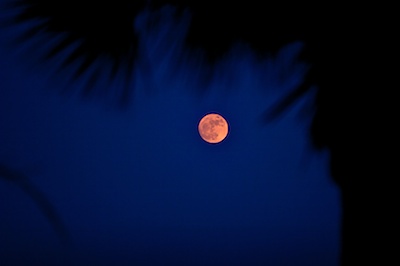 Pandit Prasad made the following comments about the Supermoon.  They are excellent and I am passing them on to you here.
With a Supermoon, the earth is closer to the moon, bringing more soma; and the moon is closer to the sun, bringing more agni.
During a full moon, especially during a Supermoon, the tide comes in and there are bigger waves.  The same happens to the emotions, which is why there is more lunacy on full moons.  The moon influences emotions, will, and mind.  This choppiness happens on new moons and full moons – people are affected by both.  Brilliant moons are more upsetting than less brilliant ones.
The influence of this Supermoon started on Friday and the moon was brightest and biggest on Sunday afternoon around 2 pm EDT.  This is why this weekend was a difficult one for many.
This Supermoon affects the rest of 2012.  It also influences all the planets.  It especially affects those with a debilitated moon in their Jyotish chart.
© Michael Mamas. All rights reserved.