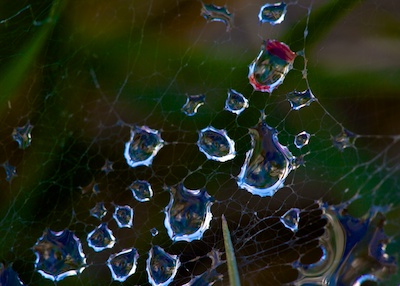 Everything maps on to everything else. Why? Because everything is the Unified Field, i.e. in spiritual terms, everything is One. If you are the unified field and a tennis ball is the unified field, then it follows that you are the tennis ball.  Again in spiritual terms… it is all God. Everything is one with God. In mathematical terms this is called 'mapping.' Everything maps on to everything else. For example, in reflexology, the foot maps on to the rest of the body. The big toe is the head, the heel is the pelvis, etc. Some mappings are rather direct as in reflexology. Others are very abstract, like how the arrangement of tea leaves in a cup maps on to your future. The mappings are valid. Whether or not anyone can read them accurately is quite another matter.
Jyotish (astrology) is a mapping.  The question is, "Can anyone accurately read that mapping?" The current world situation does map on to the planets (and everything else), but can it be read? I understand the ancient Mayans paid particular attention to the location of the rising Venus…. similar to the rising sun's equinox and solstice. I understand that the Venus cycle is much longer than the sun's. This is one factor. There are many alignments of objects like planets, as well as points like Rahu and Ketu, that come into such calculations.
Again, the validity of mapping is certain. Everything comes out of and is, in essence, the same one thing. The question is, "Can anyone read those mappings."
I have experienced many incredible things in my life. To my experience, the best jyotishis (jyotish practitioners) do not even look at the charts. They just know. They are called Seers… Rishis. Also, to my experience, they do not share all of what they know with the world at large. What would be the point?  When the Master speaks, it immediately ceases to be what the Master said and becomes what the listener heard. With a finger on that pulse, the Master says what he says. The Master who is also a Teacher pushes that envelope in the desire to help humanity. However, few Masters are also Teachers.  Most avoid the world at large.
© Michael Mamas. All rights reserved.