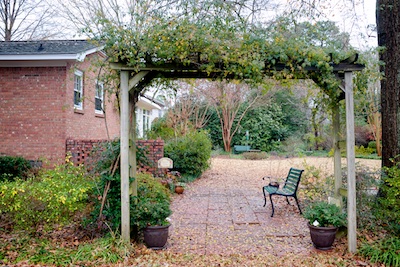 Consider the following Vedic quote:
Richo akshare parame vyoman yasmin deva adhi vishve nisheduh,
Yastanna veda kim richa karishyatiya it tad vidus ta ime samasate.
(Rig Veda, 1.164.39)
This essentially means that the knowledge of life (Vedic Knowledge) is rooted in awareness of the Transcendental level of life. It then points out that without awareness of that level, the meaning of Vedic literature slips through ones fingers. It asks the question, "If a person is not established in the transcendental level of life, what use are the verses of the Veda to him?" In other words, knowledge of life is not found in the memorization of facts, verses, or words. It lies deeper. It is more elusive. Repetition of wise words does not mean a person is wise. Wisdom lies deep within.
Now consider the following Vedic quote:
  To the enlightened brahmin all the
  Vedas are of no more use than is a
  small well in a place flooded with
  water on every side.
  – Bhagavad Gita Chapter 2 Verse 46
Combining these verses can be viewed as a perplexing problem. The unenlightened cannot comprehend the Veda so what use is it to them? The enlightened already understand the Veda so they have no need for it. They already have 'it' so what use is it to them?
Just as these verses say, the resolution lies not in the surface but in the depth. Comprehension lies in the depth… in the transcendental level. It points out that ultimately a knower of Veda is not one who has memorized the texts or chants or Sanskrit language. A knower of Veda is one whose awareness is established in the transcendental level of life, even if he has never even read a single word of Vedic literature.
Of course, if ones relationship with the Vedic texts is wise, they can be used as a catalyst to assist one in awakening to the transcendental level. On the other hand, if the relationship is not wise, one may consider himself to be a knower of Veda, even a Vedic scholar, simply because the verses have been memorized. Consider the Vedic texts to be elusive Secret Doctrines. But understand that they are not secret because they are hidden away. They are secret because even after one reads and memorizes them, they remain a secret to that person.
Of course, the enlightened find great joy in reading the Vedic literature. They rest in the beauty, insight and knowledge of the words. They also find them of great value in assisting others to awaken to the transcendental level of life. Do not sell yourself short. The truth of the Veda dwells within you as You! You are a divine being. Spiritual growth means awakening to that… awakening to your true nature… the Truth that is found in the depth of Vedic Knowledge… the Truth of your Divine Nature.
© Michael Mamas. All rights reserved.