I believe it was 33 years ago, 1982 as best I can recall.  I was living in the ashram when someone told me that in the Vedic literature the instructions exist– how to building an enlightened city.  Every detail was covered.  For a reason unknown to me at the time, this information struck me very deeply.  I marveled over the idea.  I wondered why, if this knowledge exists, there is no such city on the face of the earth.
I started my school in 1994.  Students who were with me then now tell me they recall me talking about the Enlightened City idea that very first year.  I do not recall doing so.  Then years later, I decided to build an Enlightened City.  Based upon the parameters I could remember, I found a piece of property that conformed.  I called it Mount Soma…  a mountain of Soma.  Soma means Divine Nectar.  Though I asked many pandits if they could help me, none of them seemed to know anything about Enlightened Cities.  As time passed, I decided to put a Shiva Linga in the very center of the city.  I imagined we would just build an inexpensive garage sort of structure to house it in.  One thing led to the next and it turned out that we built a complete Shiva Temple with all the details called out by the Vedic architects (Sthapatis).
It was at that time that I met Sthapati Santhana Krishnan (SK).  He was from the organization with V. Gananpati Sthapati, a world-renowned Vedic architect.  SK designed our Shiva temple for us.  Remarkably, around that time, I consulted with a Bhrigu Nadi in India.  He had no idea who I was.  Yet he told me I would be building such a city.  I was amazed.  How could he possibly know that?!
Now here is something perhaps even more remarkable: SK (the very Vedic architect we used to build the Shiva Temple!!) and Ganapati Sthapati have, and are translating, the original texts from Mamuni Mayan and his devotee Manasara.  It is those texts that contain the knowledge of how to build an Enlightened City!  Furthermore, those texts say that the Enlightened City we want to build must have a Shiva Temple right in the center.  I was floored!  What if we put a Durga or Ganesh temple there!?
After that, it seemed every pandit I spoke with knew about Enlightened City design. It was as if the knowledge was being withheld from me until I found knowledge of it within my own self.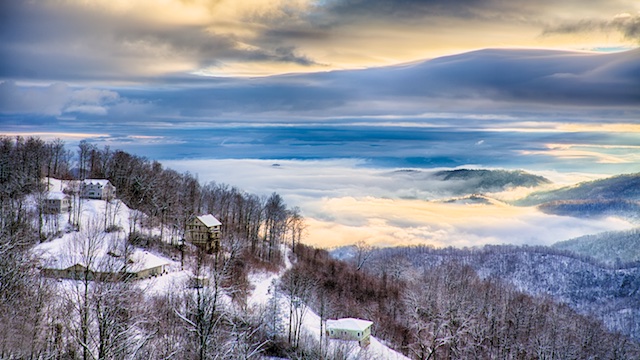 © Michael Mamas. All rights reserved.