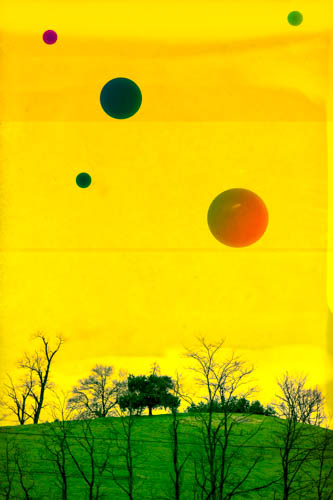 I think the movie, The Matrix, works so well because (intentionally or not) it relates to Vedanta so nicely. People have even said that when they got up and walked out after the movie, they really felt like they were experiencing everything as Maya (Maya=illusion=the Matrix).
1. "The Matrix can't tell you who you are."
Comment: The Matrix is the Maya called relative existence. Vedic Knowledge explains that who and what you truly are transcends relativity, transcends Maya.
2. I believe it was Trinity that said, "The Matrix isn't real," to which the traitor in the group responded, "I disagree." 
Comment: Though relativity is illusion, even once people become aware of its nature and have seen beyond the illusion, they often turn their back on Knowledge and lose themselves once again to the illusion. Deep inside, everyone knows Truth, though it is hidden beneath their identity with relativity (identity with the illusion). For that reason, when they hear Vedantic Knowledge, it can resonate deep within them. Many times after hearing my lectures, individuals have come up to me and said, "I've been looking for this my whole life. I always knew something like this had to be true. I will never miss another lecture or retreat again." Then they walk out the lecture hall door, never to be seen again. Identity with relativity has a strong grip on people's awareness. Even when offered the red pill of Knowledge, they opt for the blue pill of oblivion.
3. "There's a difference between knowing the path and walking the path."
Comment: All too often, people study spirituality and decide they know all about it. They may even consider themselves to be scholars, gurus, or even enlightened. In reality, they simply 'know the path.' However 'walking the path' is not about moods, attitudes, philosophies, or intellectual or emotional experiences. 'Walking the path' is a state of physiology cultivated over time. There's a big difference between knowing all about and embodying.
© Michael Mamas. All rights reserved.