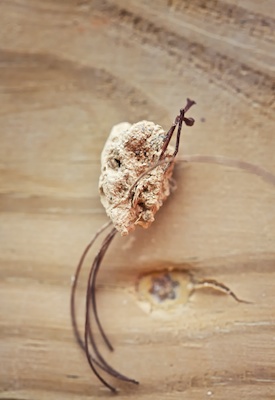 The underlying basis of existence is a field of pure abstraction… a field of no-thing-ness… pure is-ness.  In its purest form, the Veda is infinitely abstract.  Every verse of the Veda is an abstraction… a portal to all that is… to the entire Veda.  To interpret or translate any verse is to reduce it down.
Similarly, the electron is not a charged point in space.  It is a probability cloud that reaches out to infinity.  To grab on to it is to reduce it to a point value, is to compromise it.
If you give a verse of the Veda to several scholars, each may interpret it quite differently.  This speaks to the beauty of the Veda.  Every verse is infinitely rich.  It also speaks to the elusiveness of the Veda, i.e. the elusiveness of the laws of nature, of Mother Nature.
The Veda contains all knowledge, but to understand it, and to apply it to a specific situation, is far more elusive than most realize.  There is nothing more subtle, nothing more delicate, nothing more abstract.
Everything is born out of no-thing… infinite silence… pure abstraction… the unified field.
© Michael Mamas. All rights reserved.