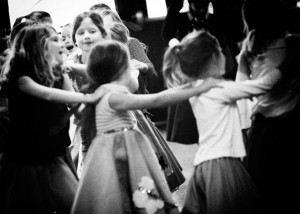 Things are quite busy at Mount Soma these days as we prepare for the Somanath USA Temple inauguration that will take place May 12-16.  It is a lot of fun to experience the increase in activity as Mount Soma blossoms into an ever increasingly dynamic community.
~
Next week we will post a blog with details about what will be happening during the inauguration.  I hope you enjoy it and I very much hope to see you at the inauguration.
~
This actually brings up a pattern that I have been intrigued by lately.  A number of times I have given my viewpoint to individuals on things that are going on in their life.  Admittedly, at times I felt like I was being too pushy with my opinion.  However, I felt so strongly about it that I could not just let it go and watch them continue in a direction that I was sure they would regret.
~
What amazes me is that, after things did go awry, they would come back to me and say, "I wish you warned me."  When I would tell them that I felt I was actually overly imposing with my warnings, they were astonished. They genuinely did not hear it, saying, "I wish you said it more forcefully."
~
Now I would think that perhaps the problem was that I had a problem speaking my mind.  However, those of you that know me are well aware that this is not the case.
~
Also, on a number of occasions, others spoke with them with similar warnings that were not heard.  This speaks to a dynamic of the mind.  It relates to the concept of satiation and momentum that I will be talking/writing about more in the future.  For now, know that there is a momentum to mentality.  It is like a steamroller that guides your life. Getting off the steamroller is essential to a healthy life.  It is essential to evolution. Yet it is not so easy to do or see.  We will be working with this more in the future.
~
For now, I just need to say: Do not miss the temple inauguration.  It is an extremely rare event.  It is not only the inauguration of a Shiva Temple, which is, in and of itself, a tremendously significant and powerful event.  It is the inauguration of "a perfect Guru Shala" – a rare, precious, and powerful event in the history of time.  More on that in next week's blog about the inauguration.
~
If you miss the inauguration, I sincerely believe the time will come when you regret it.  That is the time you may say to me, "I wish you recommended it more strongly."
~
So please take note.  I am strongly recommending that you do everything you can to attend.   This comes straight from my heart.
© Michael Mamas. All rights reserved.