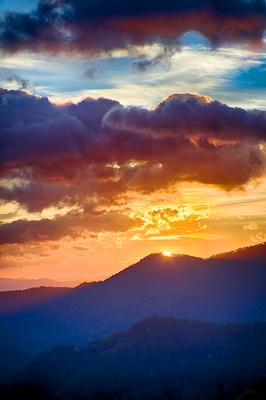 This past weekend in the Asheville class, we spent two days on the structure of the Veda.  It is a topic we have been looking forward to covering for years.  It finally felt like the time was right. We have the ashram people and Mount Soma residents to thank for creating that space… in the profound Sthapatya Vedic sense of the word "space".  Of course, there is no end to the topic of the Structure of the Veda and we will do much more with it, but it was an excellent overview (big picture) where we went into how the primary branches fit together and the essence of what they are – explaining the Mantras, Brahmanas, Shruti, Vedangas, Itihasas, etc.  It provided a solid foundation of understanding that we will continue to build upon.
I do want to say one more thing about Smritis for those who were in attendance:
The reason there is a gap at all is because one's perspective (world view colored by your samskaras, distortions, conditioning) is not consistent with the perspective from the Transcendent, your Divine Self.
So, when you first awaken to the Transcendent, those two perspectives don't line up.  There is a gap between them.  But then in time, the distortions (samskaras) of your earlier world-view melt away and give way to understanding from the perspective of your True Self, the Transcendent.
As that happens, over time, the gap also melts away.  You no longer have some memory of the Divine.  Instead you are fully awake to it and live your life in accord with it… Sarvadharma.
As full and rich as the weekend was, there is of course so much more that I want to share on the Structure of the Veda.  It will happen in time.  The weekend was historic.  It is my great joy to bring this Knowledge out in a manner that brings it to life in our time.  As I say, the Knowledge is eternal, but the way it is communicated must change eternally to be understood by the people of the times.  Otherwise, the Knowledge slips through the fingers of the generations and is, in that way, lost.
© Michael Mamas. All rights reserved.