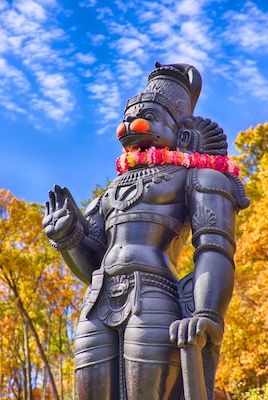 When a culture is healthy, the wisdom of the ages is passed down from one generation to the next as tradition.  If a culture becomes unhealthy, the wisdom underlying the traditions becomes lost or misunderstood.  Unfortunately, those echoes of the underlying truth are still perceived as truth.  Echoes of truth, perceived as truth, hold truth at bay.  At some point, the younger generation cries fowls and rejects the traditions all together.  Cultural decay is the result.  This is why, as Adi Shankara said, the Knowledge must be regenerated by every generation.  That is the deeper meaning of the word, "generation"!
Each child must find truth within himself.  If they are merely indoctrinated into echoes of truth, traditions will eventually be rejected.  Society will 'throw out the baby with the bathwater".  The underlying wisdom of the ages will no longer be passed down from generation to generation.  The result is social decay.
So how can we help our children find truth within themselves?  We must understand the modern mentality.  All parents sees their children, to some degree, being influenced by the current social mentality.  With the expansion of the Internet, television, etc. those influences are becoming ever more pervasive.  Though real knowledge is eternal, the way it is expressed must change eternally to interface with the mentality of the times.  We live in a time of logic and science.  To be embraced, things must make sense.  If they do not make sense, they will be rejected.  This is what is happening to religion.  It has ceased to make sense to the younger generation.  Having to choose between faith and logic, they chose logic.
In one sense, I was lucky.  Though religious, my parents were by no means fanatical.  Furthermore, my father, being an electrical engineer, instilled in me a deep appreciation for logic.  I was then, perhaps unintentionally but quite naturally, left to myself to figure things out… and I was passionate about doing so, combing the worlds of philosophy, physics, spirituality, etc. to find truth from within myself.  I was not encumbered by indoctrination.  It was through my inner searching and struggles that I came to conclusions about the nature of life and existence.  Imagine how thrilled I was to find that Vedic Knowledge was there, expounding with great detail and precision, what Truth I found within myself.
Presenting this Knowledge to the world has been fascinating to me.  I come up against indoctrination on a daily basis.  Many find Vedic knowledge too foreign to the traditions and indoctrinations they were brought up with and therefore reject it.  Interestingly enough, people who were brought up in the Vedic tradition often are simply indoctrinated into it and have not really looked deeply into it… though they would disagree, they have not really found it within themselves.  It is really just that the indoctrination has reached deeply within them.  Their children may, even if those parents do not, see it as indoctrination that makes no sense and those children therefore reject it.  They throw out the baby with the bathwater.
Vedic Knowledge, when not found within, over time reduces down to indoctrination, just another religion.  The knowledge then, as Adi Shankara said, gets lost.  No culture should ever let that happen, but as surely as the Sun rises and sets, every culture does.  It is time for the Sun to rise once again.  Truth is revealed to the Self, by the Self, and through the Self.  Each generation, each child, must find it within himself.
In the larger sense, all members of humanity are children.  In the deepest sense of the word, Veda is, by definition, Truth.  Parents must facilitate the process of Truth-discovery in their children, in all children, young and old.  Mount Soma was created to help humanity achieve that goal.
© Michael Mamas. All rights reserved.