We have a total lunar eclipse taking place at Mount Soma, starting Sunday, January 20 at 9:36 pm, and ending Monday, January 21, at 2:48 am. Click here to see the details and to find the eclipse dates/times for your location.
The sun and moon's rays have an effect on the earth. Normal sun and moon shine create a normal environment for the earth. Physical earth is made up of the five elements and those five elements have a certain balance under normal conditions. The same is true with our physiology.
The eclipse affects the sun and moon rays, creating an abnormal environment for the earth. This also upsets the balance of the five elements, upsetting our environment on earth and also our physiology, including our mind and emotions. Scientists have done research and found that during an eclipse, there is an increase in bacteria and viruses.
Because there is imbalance physically, it is suggested that people not eat or drink because the body does not process food and water correctly. It is a little bit like avoiding certain foods when a person is sick. Some do not eat from sunset to sunrise that night and others just avoid eating near the time of the actual eclipse. Because there is an imbalance mentally and emotionally, it is suggested that if people are not sleeping, they go inward and meditate or chant Mantras.
It is advised not to look at eclipses. Even if you do not look at the eclipse, the effects of an eclipse last 3-6 months. It states in the Vedas that as a result of an eclipse, there can be changes in nature and natural disasters can occur.
During the whole lunar eclipse, it is best to stay inside and not look outside or even allow moonlight in. Wait to shower, drink, and eat until after the eclipse.
This lunar eclipse begins and ends in Pushyami Nakshatra. People whose Moon is in Cancer in their Jyotish chart are most affected by this eclipse. Those who have Moon in Gemini, Leo, or Capricorn in their Jyotish chart are also particularly affected. All of these people should make sure to follow the eclipse guidelines. For maximum positive outcome from this eclipse, it is suggested to sponsor the daily Rudrabhishekam for three months.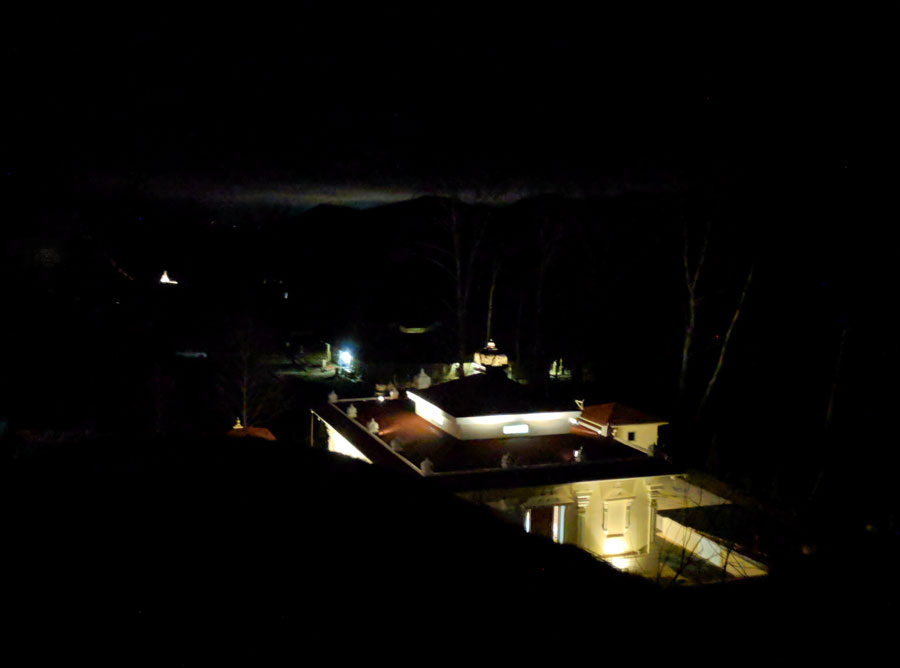 © Michael Mamas. All rights reserved.