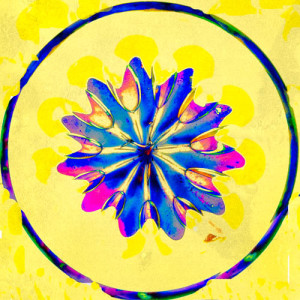 Modern physicists have attempted to describe existence as a bubbling foam, where seemingly out of nothingness, subatomic particles emerge at every point throughout space and time. That is really rather accurate. The Veda is not something that happened and then took a step back while the universe manifested from it. The Veda is eternally alive at every point in space throughout time.
Everything in its most fundamental form is just pure Consciousness. Many modern physicists are starting to understand this. Consciousness by its nature becomes conscious of itself, interacts with itself, birthing the Veda. That process goes on at every point in space throughout time.
Reach out and touch a point in space.  The Veda is bubbling up at that point eternally. The Ramayana is there. The Mahabharata. The Itihasas, Puranas, Upanishads, etc.  All there.
© Michael Mamas. All rights reserved.