"A man should look for what is, and not for what he thinks should be."  – Albert Einstein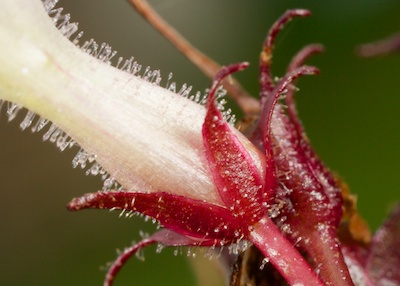 This universe is a reality continuum… an infinite number of simultaneously valid yet contradictory realities.  On one level, in one reality, you and I are one… everything is the unified field. In the physical reality, you and I are separate. People cling to one reality or another and call it truth. Divergent branches of Hinduism insist they are right and the opposing Hindu philosophy is wrong.
The enlightened cling to nothing. They align with the reality that best serves the moment. They spontaneous live life in harmony with the reality continuum. They live in freedom. Their life is infinitely creative. What they align with is not based upon what any teacher told them or anything they have been indoctrinated into. They use the philosophies of different realities, yet the philosophies do not use them. They express themselves in terms of popular world views to be understood more easily, but see beyond those views at the same time. They may use quotes and philosophies of famous people to give expression to what they experience, but are not limited by any philosophy, world view, or belief system. An infinite number of world views emerge from deep within them from moment to moment as best serves the situation. They are not enslaved by any world view.
They see clearly. They see what is. They place little value on what they are told should be. It is called spiritual emancipation for a reason. They are free of indoctrination… free of samskaras… free of limitation…. unbounded… infinitely  creative from moment to moment. The enlightened live in harmony with nature. Their nature and Mother Nature are one. Nature then determines the philosophy they align with from moment to moment.
If you are to comprehend what is being said here, you must strive to do so. Yet it is quite understandable that you may strive to refute it in order to keep your current understanding, your current knowledge, your current belief system in tact. However, if you do that, your resistance will likely be enough to prevent you from understanding what is being said here. You may try to refute this as another belief system. You may claim you already understand it but just disagree. You may insist that it just does not interest you, or you do not need to know it. You may search for a way to prove it wrong before you really even comprehend it. I assure you it is a profound and most important thing to comprehend. Once comprehended, you will realize that it is the essence of what the tradition of enlightened master, the rishis , were saying. If it were not just that subtle and elusive, everyone would have been enlightened long ago. Also remember, the spiritual path is a long one.  A lifetime of study is a very short time. The spiritual path is not measured in years or decades.  It is measured in lifetimes.
The knowledge of Veda is sometimes thought of as a secret knowledge. However, it is not a secret because it is hidden away. It is secret because even after reading, studying and listening, it remains a secret to the student. It is as elusive as the mystery of life and existence itself, for that is exactly what it is about.
The genuine spiritual Guru uses philosophies to lead the student to a place that lies beyond the grasp of all philosophies. This level of teaching is extraordinarily rare and oh so very precious.
© Michael Mamas. All rights reserved.