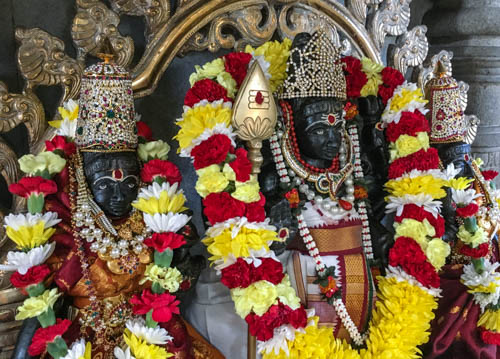 The Gods are principles or laws of nature. Karthikeya is the organization of the flow of the laws of nature. Much of how we understand our universe is through the understanding of electromagnetics.
With electricity, as an electron moves down a wire, two waves follow along the electron… a magnetic wave and an electric wave… the two wives of the electron.
The double helix of DNA structure wraps around the central core of the DNA. Karthikeya has two wives.
The medical symbol caduceus with the two snakes around the center. Karthikeya has two wives.
The bilateral symmetry of our bodies, two eyes, ears, etc. Karthikeya has two wives.
Learn more about Lord Karthikeya (including video).
© Michael Mamas. All rights reserved.